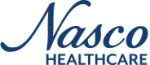 Alex - The Patient Communication Simulator
Available in Light and Medium skin tone
The first Patient Communication Simulator that sees, listens, and responds using artificial intelligence (AI).
ALEX is an untethered, on the go patient simulator.
Simply unpack, and you are ready to train anytime, anywhere (Wi-Fi required).
Speaks and understands English, French, and Spanish.
ALEX learns new languages all the time so it can help train more learners all around the globe.
Key Features:
5 year simulation log archive

Iris Cam livestream with unlimited recording

Speech recognition with unlimited questions

5 year warranty

Built-in microphone and speakers

Patient monitoring with vitals and waveforms

Intubation oral, nasal and digital

Scenarios included with customizable patients

Artificial intelligence (AI) voice responses

Cloud-connected and accessible from all devices

Scenario-driven, instructor-controlled

8-hour battery life

Build critical thinking, decision making & priority setting skills

Perform patient physical assessment

Evaluate vitals and waveforms with simulated patient monitor

Practice I.V. administration, catheterization, airway management
Weight: 45 lbs. (20 kg)
Sh. wt.: 67 lbs. (30 kg)